IT AND COMMUNICATIONS
INFRASTRUCTURE
(TECHNOLOGICAL "FIT-OUTS" OF BUILDINGS)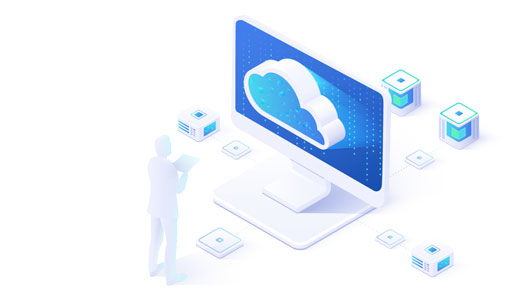 HW DELIVERY SERVICES
We provide selection and delivery of complete IT and communications infrastructure needed for the smooth operation of companies and institutions of all types. Our services include the delivery, installation and servicing of hardware from proven and reputable manufacturers. Specifically, these are switches, firewalls, routers, UTMs, DSL technologies, infrastructure for optical networks, backup devices, servers, as well as user stations.

STRUCTURED CABLING
Complete equipment with IT infrastructure includes delivery and installation of cabling. Structured cabling is currently the most suitable means for the propagation of low-current signals within a building or building complex. With only one type of cable (twisted pair) meeting extreme flexibility requirements, structured cabling can be employed for all currently used low-current applications: data, voice and video transmission, CTV, CCTV, security alarm, fire alarm system, common television antenna, ACS, measurement and control. Structured cabling systems are suitable for installations ranging from several units to several thousand connection points, using a single technology.
WIRELESS NETWORKS
Wireless networks are the basis of any mobile access to information, so they have become an integral part of corporate network infrastructure. We offer comprehensive services in this area – design, installation, setup and putting into operation. In addition to passive network elements, we also supply active ones to provide data routing and security, as well as to ensure that information is delivered as quickly and reliably as possible.
We also provide other services:
regular management of the corporate network (LAN),
constant monitoring of active network elements,
WiFi network management,
skirting, cable system pulling, installation of data cabinets (racks) and sockets,
computer network security solutions.
CLOUD AND DATA MANAGEMENT
We are able to take care of moving your applications and data to the cloud without having to restrict traffic, providing you with online data storage that you can quickly adapt to your current needs – increase or decrease its size almost immediately and without considerable investment. Transition to the cloud can also be used to upgrade existing corporate infrastructure without considerable initial costs.
TELECOMMUNICATIONS
INFRASTRUCTURE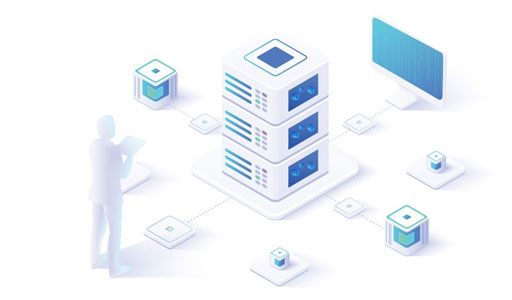 BUILDING OPTICAL NETWORKS
As the basis of electronic communications, optical networks are now used for the vast majority of internet data transmissions. We provide comprehensive services in the construction of telecommunications networks. We supply turnkey networks, so we will provide you with everything you need to build a modern and reliable high-capacity network. We also provide subsequent servicing of cable routes.
VPN
We are able to provide a solution design, installation and subsequent administration of the virtual private network (VPN). This is a secure, efficient and affordable solution that connects individual local networks using an encrypted tunnel, providing users with the same comfort and level of security as if they worked on a single local network. You can use the VPN service with guaranteed security and transmission quality mainly for data sharing by company branches or establishments. A VPN can also be easily extended to other locations at any time.
TRANSPORT SERVICES
We offer interconnection of remote sites via a backbone network which enables high-speed and transparent data transmission. Transport services are especially suitable for:
expansion of the telecommunications network,
data centres,
exchanges,
workplaces that need to transmit multimedia content.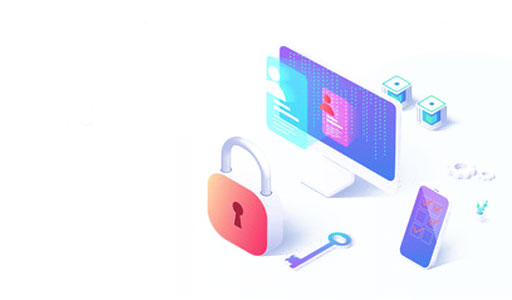 SECURITY DEVICES
We have experience with the delivery of a comprehensive portfolio of security systems. We mainly specialise in security alarm systems, also known as electronic security systems. These are single-purpose alarm systems designed to detect actual or attempted intrusion into the guarded area and to trigger an acoustic or optical warning. This means that they are devices used to protect people and property.
ELEKCTRONIC ACCESS CONTROL SYSTEMS
We provide sophisticated security of buildings, departments or rooms with individual entry permits for authorised persons. Users are identified through an RFID card, an RFID chip, a fingerprint or a code. The identification system allows you to easily set access for specific people, providing you with an overview of the movement of people within your company and increasing the level of security.
FIRE ALARM SYSTEMS
As part of the comprehensive provision of technological infrastructure, we also offer fire alarm systems. In this area, we rely on rich experience with the supply, installation and design of electronic fire alarm systems that meet high demands for current technological trends and certifications both in the Czech Republic and EU.
We also offer special gas fire extinguishing systems designed for data centres, server rooms, computer centres, as well as public transport vehicles, electrical switchboards, etc. If fire breaks out in these places, the space is filled with inert gas that is not harmful to the staff for a short time, thereby allowing a smooth evacuation. Reducing the oxygen content in the atmosphere will then prevent further combustion.
CCTV SYSTEMS
CCTV systems are a simple and highly effective tool that covers the growing need to protect privacy and property. Modern CCTV security systems are based on digital technology. The image is processed directly in the camera and transmitted in digital form to the user to monitor their property in real time, for example, on a smartphone or recording device. It is possible to password protect them against unauthorised access and set, for example, local detection: it is possible to set the alarm to be triggered or to send an SMS message if motion is detected in the zone. Recordings may also be used to help capture perpetrators.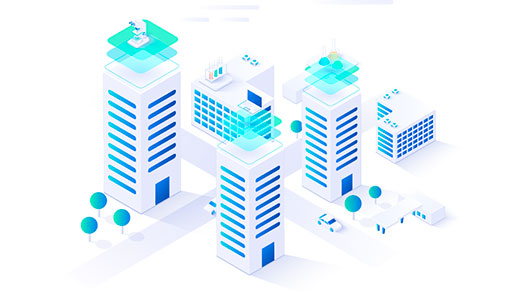 COLLISION AVOIDANCE SYSTEM
We supply a unique system of optical sensors the task of which is to prevent a vehicle from colliding with another vehicle or traffic participant. Our solution is especially suitable for means of public transport – buses and trams which can be equipped with this technology.
The unique technology offered by our solution is based on the use of optical vision systems with motion detection algorithms running on a hardware accelerator – unlike many other competing systems that use a combination of visual detection, radar and laser scanning.
PEOPLE COUNTING SYSTEM
Our product development is aimed at solving specific problems. One of them is a system for counting people, whether for carriers or, for example, shopping centres. Replacing random manual counting, the system allows continuous evaluation of occupancy and utilisation, as well as forecasting peak traffic hours or mapping and evaluating movement and the busiest routes in shopping centres or other public spaces.
ASSET TRACKING AND MONITORING
Asset tracking or management is a hardware and software system that records information about tangible assets and allows the company to verify the location and status of its assets. We are able to design and deliver solutions for a wide range of requirements in a number of fields, tailoring them exactly to your needs.
We will provide you with tools to help you gain valuable insights based on data. Asset tracking and monitoring allows you, for example, to:
eliminate theft,
simplify the settlement of insurance claims,
monitor travel times and staff locations,
increase business efficiency.
PARKING SYSTEMS
Managing parking spaces is a problem, especially in large cities. We offer solutions that automatically monitor the occupancy of parking spaces or, as the case may be, ensure the collection of parking fees. We are able to respond to special customer requirements and involve other smart technologies.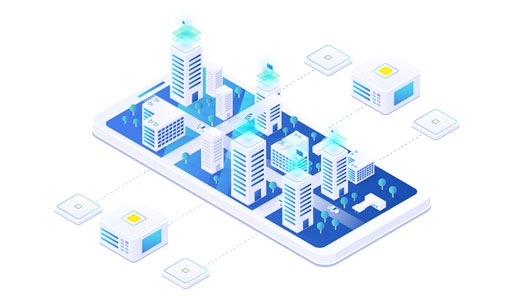 TECHNOLOGIES FOR TRANSPORT
We have many years of experience in technology for rail transport and road telematics. We design and supply communications and security systems, as well as the necessary infrastructure. In the field of road telematics, we supply and install intersection control systems, for which we ensure implementation from design to assembly.
CONTROL SYSTEMS
Transport, especially in large cities, cannot do without advanced control systems. These include not only the actual controls, but also the communications infrastructure that ensures their interconnection, management and control. We provide design and implementation of control systems in transport, for example:
intersection control systems,
traffic control systems,
tariff transport systems.
CAMERAS FOR PUBLIC TRANSPORT VEHICLES
In order to increase passenger safety and reduce vandalism in regional and urban public transport vehicles, we offer vehicle space monitoring with the possibility of using artificial intelligence.
WIFI COVERAGE IN REGIONAL AND URBAN PUBLIC TRANSPORT VEHICLES
Providing access to the public network in public transport vehicles is a trend among modern transport companies. In this area, too, we have experience not only with providing a public WiFi network with access for up to more than 50 clients simultaneously, but also with integration of cooperative elements, such as V2X.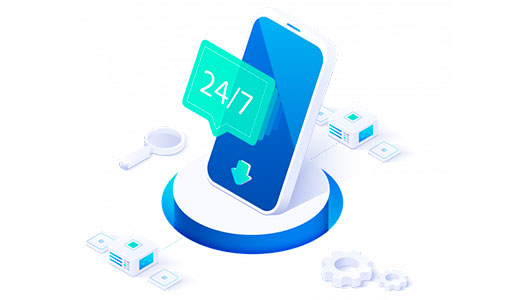 CONSULTING SERVICES
We provide consulting services and analyses to support the delivery of our solutions, especially in the following areas:
selection of suitable HW for the company's activity,
communications infrastructure – structured cabling, wireless networks,
building optical networks,
security solutions and elements – security devices, electronic entry systems, camera systems,
fire systems,
transport telematics,
collision avoidance system.
AV TECHNOLOGY
We provide companies with everything they need to ensure modern internal and external communications. In addition to the communications infrastructure, we design and supply videoconferencing and teleconferencing systems. We also equip company premises with audio-visual technology, including displays and televisions, and design and install their sound systems.